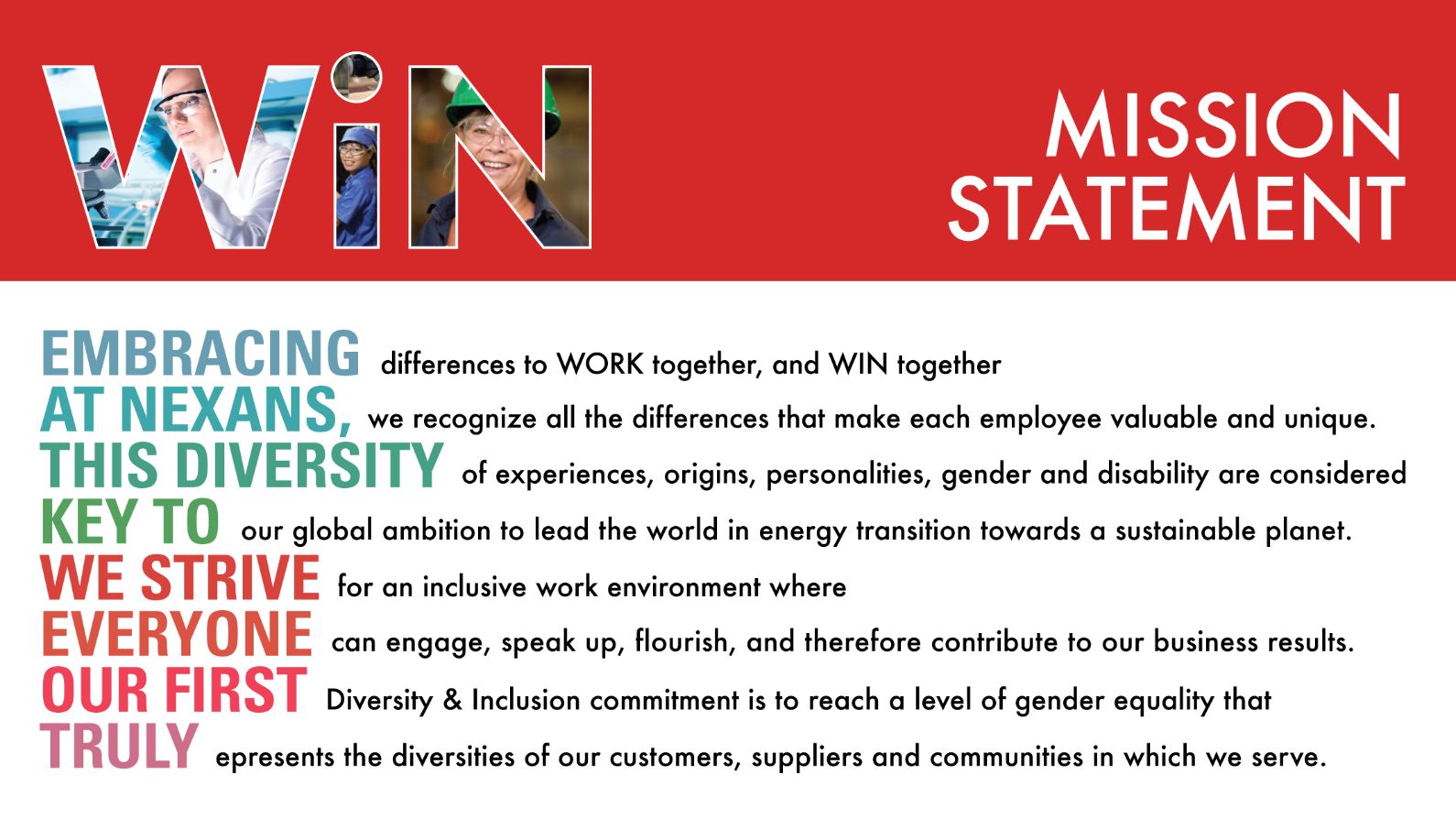 " We at Nexans believed that Diversity plays a major role not just in the success of the business but also to promote women talent and unleash women potential. That's why as a first move towards diversity women in Nexans or WIN group was launched.
Our Women Network is composed of women in all countries of Nexans plant. Here in GCC we are composed of ladies of QICC/Nexans Qatar, Nexans KSA and Nexans Dubai.
As WiN leader in GCC area, it is my pleasure to introduce to you the Women of Nexans here in GCC.
With today's International Women's Day theme #ChoosetoChallenge, for me, women empowerment is not to feed up our ego that we are more than men. Or not even equal to men as it is against the law of nature. We are uniquely created as a Woman.
Gender Equality for me is something that doesn't deprive you from doing things that you wish and dream to do without being looked down just because you are a woman.
Women empowerment is too uplift us to be more of a better version of ourselves.
Before each of us are called men and women, first and for most we are all HUMAN. And I personally believe that we are all here on earth for a unique purpose.
We are born women not so to be defined as weak. We can be soft-spoken and fragile outside but that doesn't make our hearts and mind weak to strive for excellence.
Those around us may fail to acknowledge it, but we at least owe is to ourselves. We will only know our worth if we have aimed for something great.
Take up the CHALLENGE, don't hold back and be audacious in achieving it."
Aurora Espina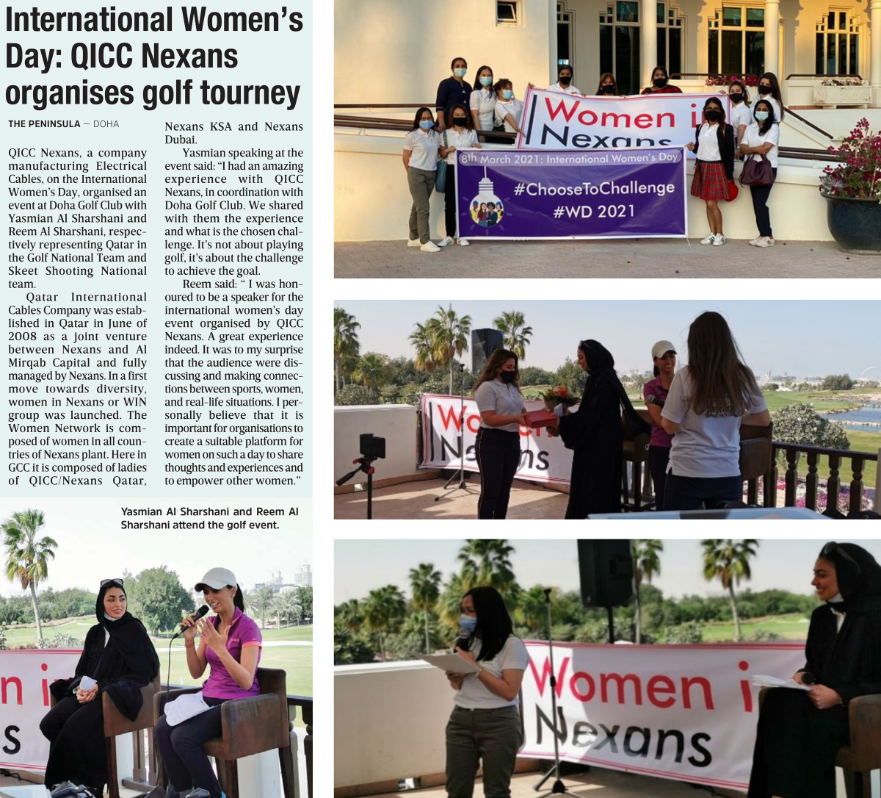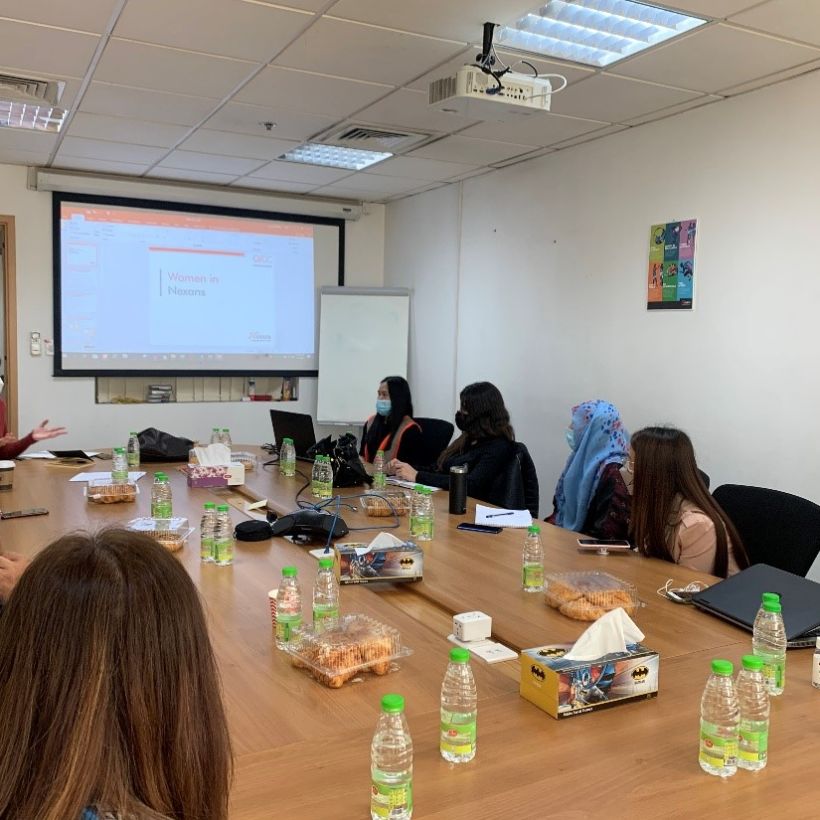 Joint Committee
The 4th of February 2021 will remain a key date for the WiN committee in Qatar. Thanks to Mr. Selim BENAZOUZ - HR Department of GCC, our committee met the International Labour Organization to present the WiN activities and passion in growing the team. With the new BU Ambition and gender equality is a pillar of it, QICC already gained 6 females within the last 12 months, the WiN has been taken as an example in Qatar and will work closely with the government to expand our vision in the country!
This ILO/WIN first meeting paves the way for future fruitful actions in 2021 within QICC but also out of the organization to become a flagship in Qatar on this topic.
Our websites
Select your country to find our products and solutions